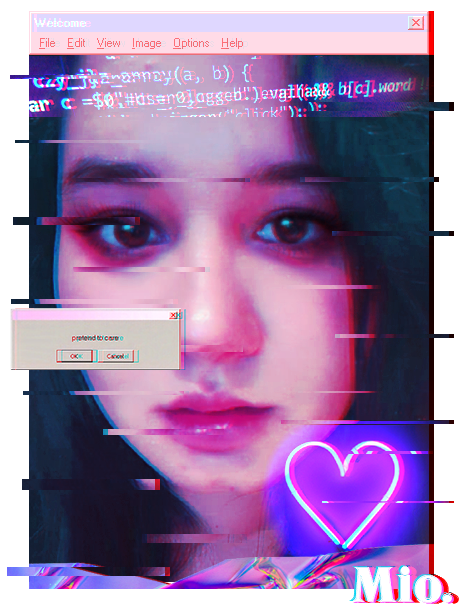 Mio.
The brightest light casts the darkest shadow

INFP-A.
---
Want access to my private streaming platform with Animes & Dramas? Check here.
---
My favorite tags
Tags i use the most to find new titles
Tiers
---
Genres
---
Specials
---
Timed
---
Classic
---
Failed / Abandonned
Abandonned or failed challenges
because of lack of time or laziness
---
My favorite tags
Tags i use the most to find new titles
MyDramaList Themes
Install Stylus [Chrome | Firefox | Opera] first then download my theme

Last update: August 30, 2021 [FINAL VERSION]
New changes will automatically be applied from now on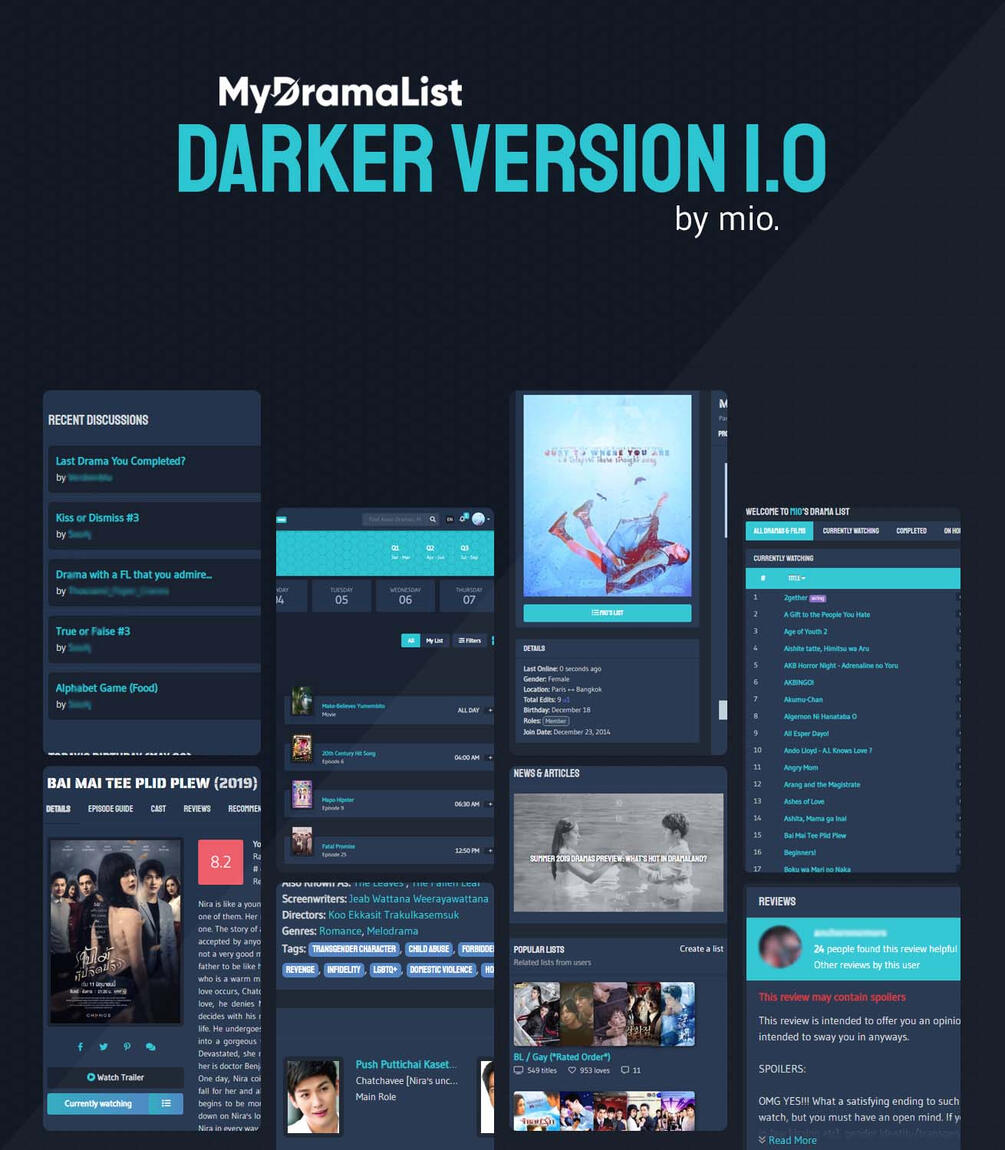 #01
Darker Version
I was sick of the default theme and wanted to make a dark version for the night.

» Features
Darker theme
Larger container
Animations to dynamise the website
New fonts + custom hashtags view
Articles list: images same size + filters
Community Lists
You must be a VIP to install Community Lists
MyAnimeList
Not active there anymore. Just my card collections.
(external link, click right)
MyAnimeList Themes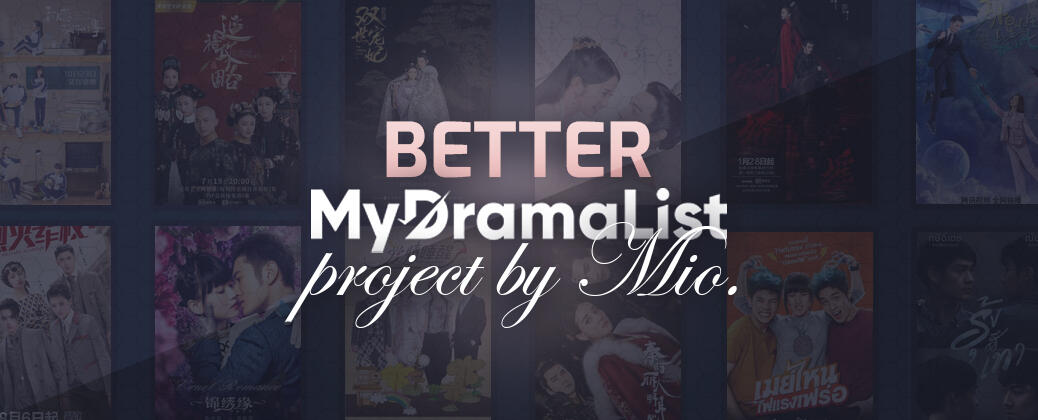 #01 MIKU & LUKA
Alternative version of the square layout with hahaido's menu. Optimized for 1920x1080 screen resolution.
Plex
(private streaming platform)
---
I offer a way to watch your animes & dramas in the best possible quality with better translations and without ads. (Only Asian content)
---
What it looks like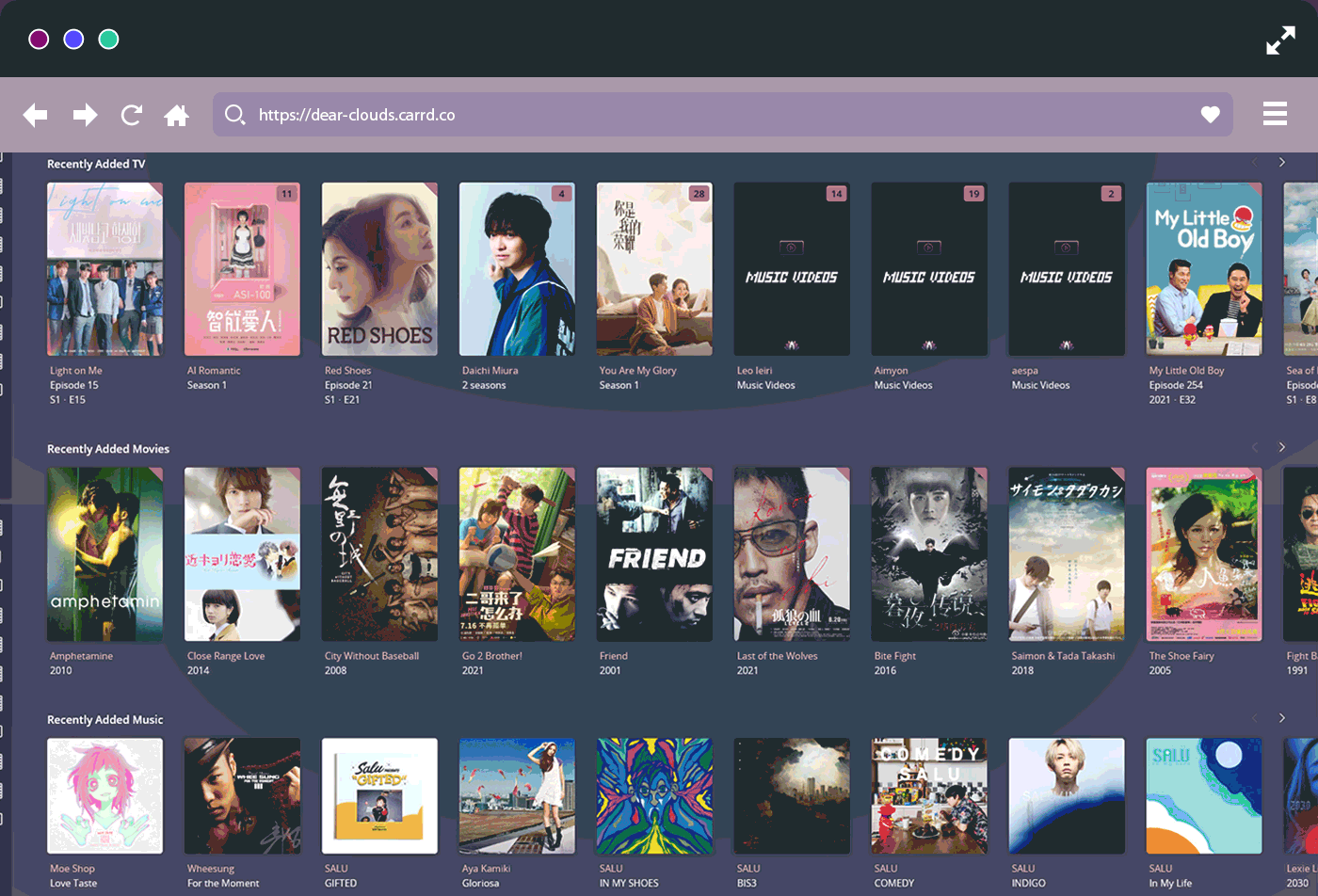 ---
For who?
People who dislike streaming websites and don't have time/energy to download everything themselves. It's also for people who want an easy way to watch their animes & dramas from anywhere: TV, PC, Phone, Tablet... Plex has an app on every device available out there.
---
Why?
I have always disliked websites like Kiss*, who steal subs and remove credits from the original subber then encode their stolen subs in a shitty quality on shitty streaming websites with shitty ads. I always downloaded everything myself and supported as many translators as possible if they have a Patreon page. I just thought it would be useful to create a server since i already do the work anyway. Why not share it?
---
Is it free?
Yes. I'm the one paying for everything: servers, stockage, usenet, donations to translators etc. Though donations are always welcome. The only thing i ask if you don't wanna or can't make a donation is to actually watch stuff and come on Discord from time to time. That's why i made the rules "You must have 1 play every 14 days" and "be a minimum active in the community if you decide to stay a Free User". It shouldn't be difficult. If it is, well, my server is probably not for you.
It's also important to make this clear: I do not make profit, every donation is used to pay the server and its additional fees. You also help me support MORE translators/rippers/encoders so the more I get, the more support I can give to them! It's easy to find proofs on my Patreon page etc. I'm myself a translator & ripper so I know how much time it takes. Maintaining my Plex takes a lot of time as well so I'm only making Spot translations @D-Addicts now.
---
tell me about the server
I spend hours every day to maintain this server. It's not just about downloading stuff. I organize/rename/translate/manage everything so you can easily enjoy the content. There is new content every single day and seasonal shows are up-to-date. Requests are easy to make via the Discord. We also have a nice Discord community!
---
How?
Since spots are limited to 100 users, my invitations are rarely open. I post from time to time in /r/plexshares BUT it's mainly invite only or if you're a MyDramaList or AniList user, you can send me a DM there and if i have a spot available, i'll send you a discord invite.
Translations
Some translations i've done. Now i'm almost only working as a Japanese Spot Translator. You can contact me on D-Addicts if you need one. All my past French translations are available @EBTEAM and @MadCatz. Once i'm done with 3 Nen A Gumi, i won't translate into French anymore. (except if asked)

I can translate: 🇯🇵 > 🇫🇷 | 🇯🇵 > 🇺🇸 | 🇺🇸 <> 🇫🇷 | Maybe some 🇹🇭 > 🇺🇸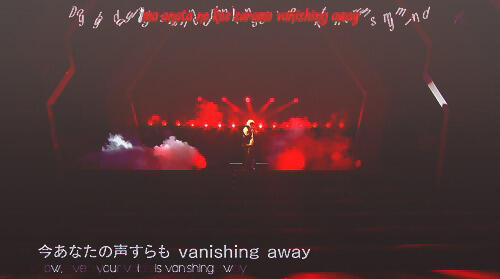 Kikuchi Fuma - FaKe (Shounen Club)
So here is it~ You have a karaoke with the translation but if you prefer having only the lyrics, go @sexy_zone :)

Translation is awful, feel free to report anything to improve it :)
Ikumi - Watashi no 71% (Lyrics)
Translated this when working on Kuttsukiboshi. For some reasons the ending song didn't have an English translation available. As i'm not a native English speaker, you're free to point out my mistakes and improve that translation!
Spot translations
---
You can find me pretty much everywhere
---
Contact me